Color Coated Glass
is a type of glass coated through a spraying process onto the glass.A special type of paint and techique is required to safely and securely coat the glass to enquire that are long lasting.
View More
Flutted Glass
is identifiable by its vertical grooves. It is sometime refered to as ribbed or texture glass and is highly popular among architects interior designers looking to add texture to a living space whilist diffusing light and adding and element of privacy.
View More
Frosted Texture Glass
is produced by the sandblasting of clearsheet glass. This preates a pitted surface on one side of the glass pane and has the effect of renderingthe glass translucent by scattering the light which passes through thus bluring images while still transmitting light.
View More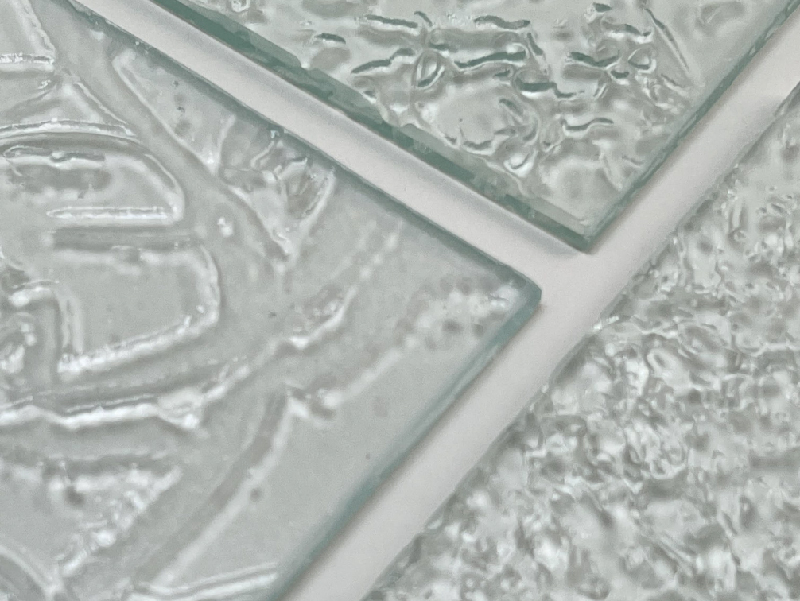 Lami Art
is used for architecture, glazing, automobile safety, UV protection,and artistic expression. The most common use of laminated glass is skylight glazing and automobile windshields. In geographical areas require hurricane-resistant construction, laminated glass is often used in exterior storefronts, curtain walls, and windows.
View More
Customize Special Cutting Mirror
Precision glass manufacturers utilize a variety of technologies to craft even the strangest of shapes that require clean edges, precise spheres and smooth surfaces.
View More
Sandblast Carving
Carving means we have sandblasted DEEPER into the glass surface, creating a three-dimensional sculpted image, carving a relief design which is a much more detailed effect, obtaining differing depths within the carved image. The carved EDGES within the design image will actually appear whiter and brighter, as they pick up and reflect the surrounding light. The image will appear three dimensional, as if it is floating within the glass.
Sandblast Carving With Color
Carving a relief design which is a much more detailed effect, obtaining differing depths within the carved image that has been painted. Adding color to the design creates a very dramatic finish.
View More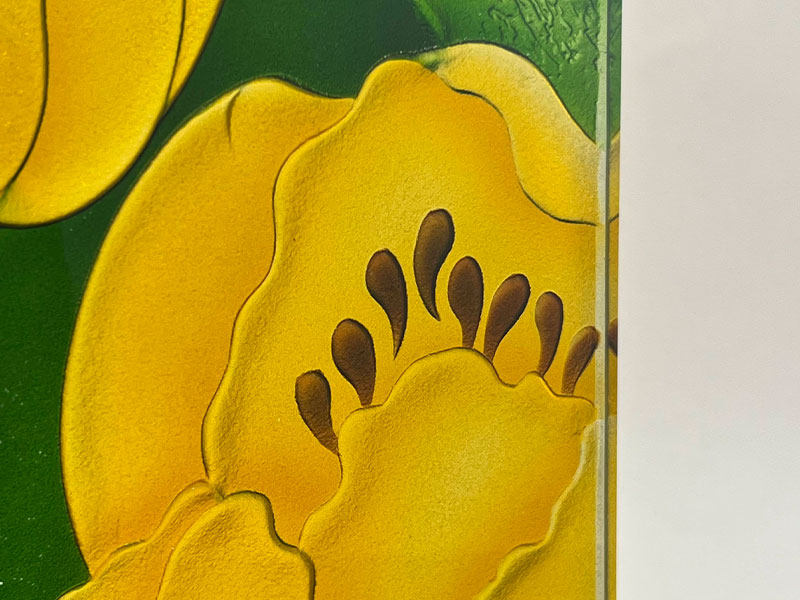 Our success is only possible with the continuous support from industry leaders and their loyal client base over the years.